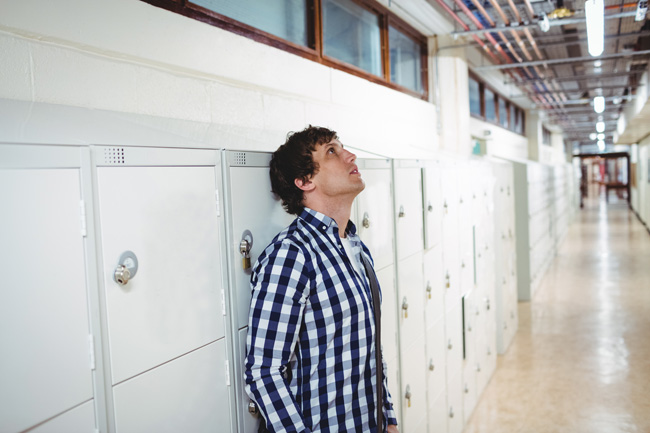 You're ok....
It is not unusual to feel overwhelmed at times by all the adjustments you have to make when you first go to college and you're certainly not alone in having those feelings. These are normal transitional adjustments but they can make some students feel very anxious and unable to cope at the start.
It takes time to adjust to all these new things, to settle and to begin to feel as though you belong at MTU. For some people, it can take until well into their 2nd semester.
Be proactive...
It is essential to seek help and advice as early as possible if you find yourself out of your depth, whatever the problem. Usually issues are quickly resolved but not seeking advice in time could be detrimental to successfully completing your year of study. Numerous students before you will have encountered the same issues and MTU staff will be able to guide you to help you through them.
One important thing to remember is that there is no need to feel alone or unsupported. Staff are available at MTU to help you. So please, make contact in order to receive some guidance. Take a look at the pages on this section or follow the advice below to help you through this life transition.
Check out the advice given on the Good Start pages for making a good transition
Engage with your class group. Suggest coffee, go to your class parties, work on course content together, spend time getting to know one another.
Take a look at the range of societies and opportunities for volunteering at MTU. It's a great way to meet people and make friends
MTU offers a range of sporting fun and competitive sporting opportunities. Find out more here.
Have a chat with one of our Academic Success Coaches to help get some understanding and clarity around the reasons for not settling and what you might be able to do to help yourself.
Pop over to the Access office. They offer specific support to mature students, students with disabilities,students from minority ethnic groups and students from linked schools.
If you notice how you're feeling is impacting on your mental wellbeing, please make contact with MTU's Counselling Service where you can arrange an appointment and chat to one of our counsellors confidentially.
Staff at MTU are here to help you so please remember to speak to someone so that any decision you make is an informed one.