Each year we have a different Good Start Ambassador team. Below are the Good Start Ambassadors who welcomed our new first year students in Septemebr 2017...
Good Start Ambassadors 2017
Name: Michael Walsh
Course: Business Studies
Advice: College is a place where you can make loads of new friends. Going to class events and joining societies is a great way to do this.
Name: Dami Fagbamila
Course: Social Care
Advice: Be open to new experiences and get involved in clubs, societies and events that go on around college.
Name: Patrick (Paddy) O'Driscoll
Course: Analytical Chemistry with Quality Assurance
Advice: There's plenty of support available to all students, you just need to avail of it.
Name: Maija Kiste
Course: Pharmaceutical Biotechnology
Advice: Don't be afraid to ask for help, first year is tough so take small steps at a time.
Name: Edison Varghese rajan
Course: Marketing
Advice: Be prepared when coming to college. Lack of preparation and organisation can make college life very difficult.
Name: Kathrine Murphy
Course: Culinary Arts
Advice: Welcome to CIT. My name is Katherine Murphy. What you get out of college is what you put in. It takes hard work but be sure to enjoy it along the way. Join new societies and clubs, try new things and simply just do your best!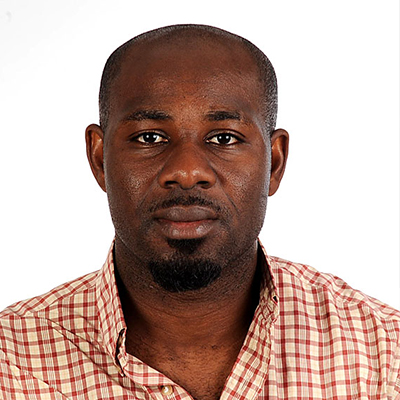 Name: Robert Agbonghae
Course: Business Studies
Advice: 1) Be focused 2) Know why and what you are here for 3) Never give up on yourself or your dreams.
Name: Chloe Keane
Course: Fine Art
Advice: College is a big adjustment. It can take time to adapt to a new environment and to make new friends. Be patient with yourself, don't worry, and give it time!
Name: Sean Nash
Course: Accounting
Advice: Start working immediately, don't leave everything until study week.
Name: Chinazor Ezike
Course: Analytical and Pharmaceutical Chemistry
Advice: Take every opportunity provided to you in college.
Name: John (Johnny) White
Course: Social care
Advice: Make sure to attend your orientation day. If you get lost don't be afraid to ask for help. Joining clubs and societies is a great way to make friends.
Name: Eve Russell
Course: Contemporary Applied Arts
Advice: Help is there when you ask for it, so ask as often as you can.